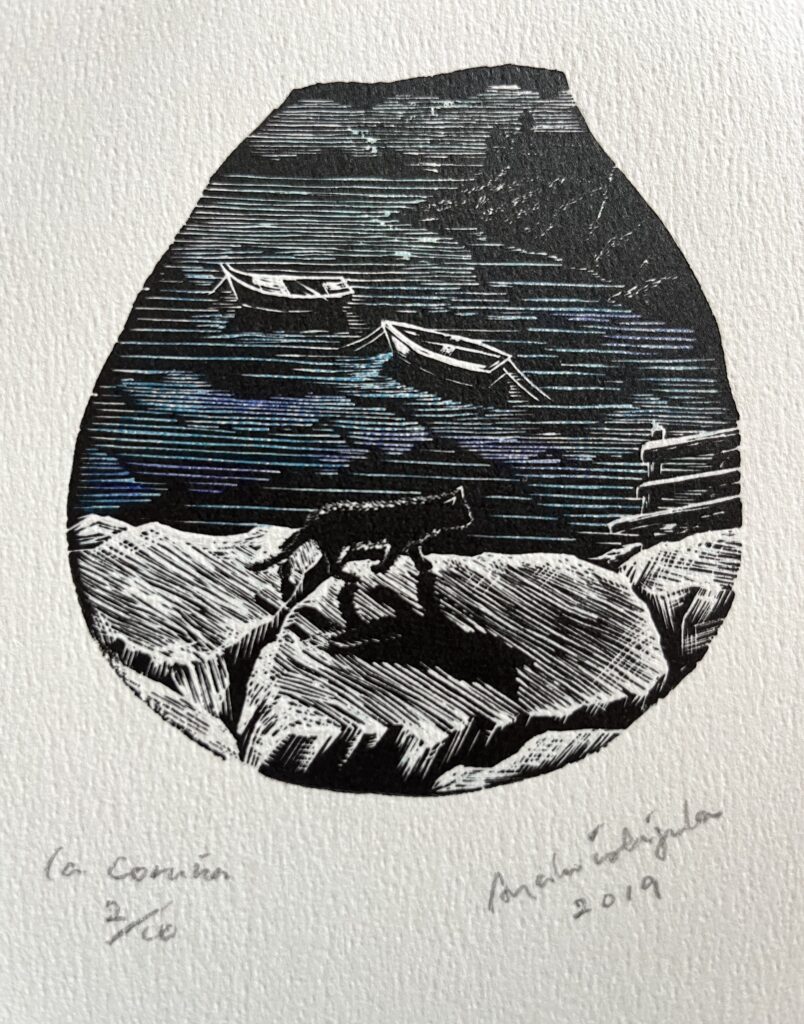 "If there's a serious reader, even if it's the only one reader, a novelist can weave words." A book I recently read said that.
I think it's true. And even if the "serious reader" is the author himself, I think that is true.
The number of print works will decrease a little this year due to work reasons, but I hope I can carve my favorite scenery as much as I can.
This is probably one of my most favourite scenes. More than 2 decades ago, I saw the cat walking, waiting for the return of the boat, in a port town facing the North Atlantic Ocean. I wonder where it's walking now, and what it's waiting for.
「誰か一人でも真摯な読者がいれば、小説家は言葉をつむぐことが出来る。」最近読んだ本に、そんなことが書いてありました。
それは本当だと思います。そしてその「真摯な読者」というのが作者自分自身だとしても、それは成り立つのだと思います。誰かが作品を見てくれれば、それはなおさらです。
今年は仕事の都合で少し作品数が減りますが、色々な風景を刻んでいけたらと思っています。
二十数年前、あの港を歩いていた猫は、舟の帰りを待っていた猫は、今頃どこを歩いているだろう。何を待っているだろう。